There are a number of things that will need to be considered prior to your plastic surgery procedure. One of these is how you plan on covering its costs. At Altos Oaks Plastic Surgery, we do not want finances to interfere with your goals. We offer a range of payment options, including financing options, that can help make plastic surgery accessible for a larger number of people.
During your initial consultation at our Los Altos plastic surgery center, we can discuss all available payment options and provide you with additional information on financing to help ensure you are making the best decisions for your specific needs. Call 650-934-7020 to schedule your consultation and learn more.
Plastic Surgery Payment Options
We accept cash, check, money order, and all major credit cards for the services we provide. If none of these options are appealing to you, we also work with CareCredit, a healthcare financing company that can provide funds for part or all of your treatment. CareCredit offers a range of financing options, including 0% APR plans and low, fixed-rate plans, with terms up to 60 months (5-years) for qualified applicants. You can apply for CareCredit online or we can provide you with an application when you visit our office for your plastic surgery consultation.
Please note, we work with CareCredit, but have no say in their approval or application process.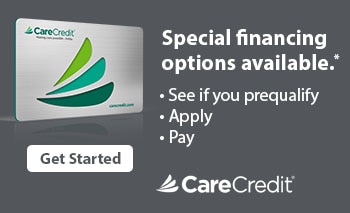 Is Plastic Surgery Worth It?
Is plastic surgery worth the cost? That depends entirely on the individual. If you are unhappy with your appearance, if you feel uncomfortable in your own body, or if you simply wish to enhance or augment your look, plastic surgery is worth every penny. The best way to determine if this is the case for you is through honestly exploring why you would like to undergo a procedure and discussing your goals with a qualified and board-certified plastic surgeon.
During your initial consultation with one of our plastic surgeons, we will take time to listen to your concerns before evaluating your problem areas and providing you with information about procedures, both surgical and nonsurgical, that may help you reach your goals. If you have questions about financing your procedure, we can discuss these options with you during this visit as well to help make sure you leave our office with the information you will need to make the best decision for your body.
Are you considering plastic surgery in Los Altos, San Jose, or surrounding areas of California? Please call 650-934-7020 to schedule a consultation today.